Here's what a dentist in Brentwood can do for you!
At Coptfold Dental, we offer a relaxed environment for our patients to come and enjoy treatments for preventive, restorative and cosmetic dentistry. Whatever treatment you're looking for, you can rest assured that we have a highly experienced team at hand to help you get a great smile on your face. With the latest technologies at our disposal, we can help you get a straighter smile or a brighter one, or maybe both! If you have any, we can also improve gaps in your smile and help you to feel more confident. Find out more about some of the treatments we have on offer.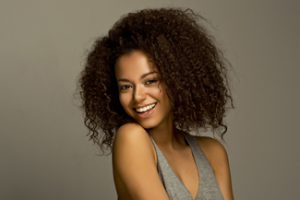 Realignment
One of our popular treatments aims to realign your teeth discreetly. While traditional metal braces are an option, we find that some patients feel more confident about wearing them if they know that the braces cannot be seen. To help with this, we have two methods of realigning your teeth. The first is Invisalign.
Invisalign consists of clear plastic aligners, which fit snugly on the gum line and over the teeth. They apply gentle pressure to the teeth to gradually move them into the desired position. The treatment allows flexibility for the wearer as you can remove the aligners when you want to eat and drink, or maybe play sports or head out on a date! It is recommended that the aligners are worn for 22 hours a day on average, but there is no denying that the benefits of being able to remove them are numerous. From maintaining good oral hygiene with brushing and flossing to having more comfort than fixed braces, choosing Invisalign can be a game-changer for many people. The aligners come in sets, so you only need to come and see your dentist in Brentwood every six weeks or so.
The other option available, for those who need fixed braces, is Quick Straight Teeth (QST). This comprises clear brackets and wires so they are barely visible to other people, but they are a rapid option for realigning teeth. Mild alignment issues could be addressed in as little as 6 months.
Dental Implants
If you have a single tooth, or multiple teeth, missing, then you may be interested in Coptfold Dental's solution. We offer implants, which are titanium screws that are attached to the jaw bone and act as artificial roots for replacement teeth, whether they are crowns, bridges or dentures. Implants allow your replacement teeth to stay firmly in place, so you don't have to worry about what you eat – have that apple a day! The results will also offer a completely natural smile as the replacement teeth are made to match the shape and shade of your remaining teeth.
A visit to a dentist in Brentwood at Coptfold Dental could help you to get the smile you're looking for. With our wide range of treatments, we have so much to offer and the best thing you can do to find out more is to book in for a consultation where you can discuss what you are looking to achieve or explain any concerns you may have and we can offer you treatments that use the latest practices to ensure that you get treated efficiently and in a timely fashion. With all of our friendly and experienced team ready to greet you, why not pop in and find out how we can help; it's what we're here for!
---