Pioneering Advanced Dental Practices at Coptfold Dental
Welcome to Coptfold Dental, your reliable 'dentist Brentwood', where we pioneer advanced dental practices. Our dedication to superior dental care is fuelled by our desire to ensure our patients achieve and maintain excellent oral health. With our state-of-the-art facilities, modern technologies, and experienced dental team, we provide unparalleled dental services right in the heart of Brentwood. Our commitment to continuous learning and upgrading our skills and facilities sees us at the forefront of innovative dental practices. From general dentistry to cosmetic enhancements, our comprehensive range of services caters for all your dental needs. As your trusted 'dentist Brentwood', we believe in providing personalised and comfortable experiences for our patients. Join us on our journey to redefine dental care with pioneering practices.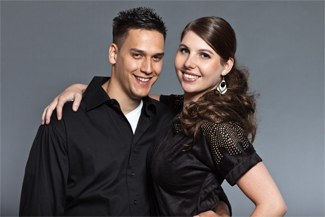 The Journey of Coptfold Dental: A Premier Dentist in Brentwood
Our journey as a leading 'dentist Brentwood' is one of unwavering dedication to our patients and to the advancement of dental practice. Since our inception, we have been driven by a single vision: to elevate dental care standards. At Coptfold Dental, we have steadily grown from a small practice to a premier dental hub, facilitating a broad spectrum of treatments. Leveraging the latest advancements in dental technology, we have consistently implemented innovative practices whilst maintaining a personalised approach to patient care. Our commitment extends to educating our patients about oral health, enabling them to make informed decisions. This progressive and patient-centric approach is what sets Coptfold Dental apart and has cemented our reputation as a trusted 'dentist Brentwood'.
Our Advanced and Innovative Dental Practices
At Coptfold Dental, our advanced and innovative dental practices set us apart. Our approach to dentistry is forward-thinking; we constantly seek the latest technologies and techniques to offer the best possible care. This includes advanced diagnostics, minimally invasive treatments, and state-of-the-art equipment. We are proud to offer digital X-rays, which are safer and more efficient than traditional methods. We also use 3D imaging for precise diagnostics and treatment planning. Our use of dental lasers allows for pain-free procedures and faster recovery times. We also offer cutting-edge cosmetic treatments such as Invisalign and dental implants. It is our priority to make your visit to Coptfold Dental – your dependable 'dentist Brentwood' – a comfortable and successful one.
The Coptfold Dental Team: Your Trusted Dentist Brentwood
Meet the Coptfold Dental team, your trusted 'dentist Brentwood'. Our team consists of experienced dentists, hygienists, dental nurses, and supportive administrative staff. Each member of our team is committed to providing you with the highest standard of dental care. We are passionate about continuing professional development, regularly updating our skills and knowledge to reflect the latest advancements in dental practice. Our holistic approach ensures you receive tailored treatments and personalised care, making your visit an enjoyable experience. As your 'dentist Brentwood', we promise to provide you with exceptional, patient-focused care in a friendly and relaxed environment.
Why Choose Coptfold Dental: Your Dentist Brentwood
Choosing Coptfold Dental as your 'dentist Brentwood' means gaining access to comprehensive dental services, advanced technology, and a caring, skilled team. Our commitment to innovation and personalised patient care sets us apart. We strive to make every visit comfortable and efficient, with minimal waiting times and a range of treatments available under one roof. We believe in providing clear, transparent communication and education about oral health, equipping you to make informed decisions. Our passion for delivering high-quality dental care and our relentless pursuit of excellence in patient service make us the preferred 'dentist Brentwood'. Choose Coptfold Dental for a superior dental care experience.
---