The services on offer at our dentist in Coptfold
At our modern and friendly dental clinic situated within the heart of Brentwood we take huge pride in the superior standard of care we offer to our patients! Our surgery has been established for over fifty years, boasting an impressive team of highly experienced dental healthcare professionals who go the extra mile to provide dental excellence.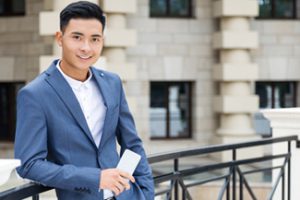 Our ethos..
At our dentist in Coptfold, our goal is to provide all of our patients with a broad range of high-quality dental services within a comfortable and modern environment. Furthermore, we take extra time and care to listen to our patients' dental aspirations, in addition to any queries or concerns they may have before treatment.
Meet the team at our dentist in Coptfold
At our practice within Brentwood, we offer highly experienced dental healthcare professionals who promote both a friendly and professional attitude towards their patients'. Our surgery upholds high standards in every respect, which is why all of our dentists adhere to the rules which govern the profession under strict guidelines from the general dental council (referred to as the 'Standards for Dental Professionals').
Taking the first step towards your dream smile..
At Coptfold Dental we believe every successful dental journey starts with an experienced dentist. Dr Himesh is just one example of our team and possesses a wide scope of dental experience. We believe our principal dentist encapsulates the high standard of dentistry administered within the walls of our clinic: Dr Himesh is 10 years qualified, in addition to being a master in Implantology, and having gained a wealth of experience within smile design, straightening, and even complex rehabilitation.
What to expect from your patient journey..
Before entering the walls of our clinic, many of our patients may be unsure of what to expect from their treatment journey. Whether our patients are looking to receive standard routine dentistry or more complex cosmetic work, our team is qualified to accommodate all of their dental needs, and goals.
What makes our clinic unique?
At Coptfold Dental we understand the confidence that a straighter and healthier smile can bring! Experiencing dental concerns such as misaligned or yellowing teeth can, unfortunately, mean lower self-confidence levels for our patients, which is why we're passionate about the dentistry we provide! Our team is committed to continuing their professional development, whilst staying up to date with the latest developments in dental technology to ensure our patients receive the best possible level of care.
Our approach to dentistry
At our practice within Brentwood, we treat every dental case as completely unique. Our team designs custom-made treatment plans to suit every individual patient, whilst working with our patients to help maintain good oral health both within our practice, and the comfort of their own home. Our dental team place the health and happiness of our patients in the highest regard: we not only strive to improve the health of their smile, however, we also provide an extensive range of orthodontic and cosmetic work too. If our fantastic services sound like they could work for you, then why not get in touch with a member of our team now?
---