When was the last time you saw a dentist in Coptfold?
For many people, going to the dentist is not considered a necessity if they feel their dental health is generally fine and have not noticed any visible or painful dental issues. However, your dental health is just as important as your overall health, and there are many advantages to having regular dental appointments.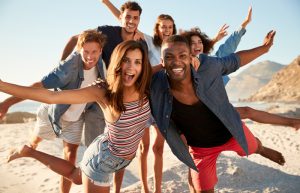 If you cannot remember the last time you visited a dental practice, that means you are well overdue for a routine checkup. When you book an appointment at Coptfold Dental Practice, our experienced dentist in Coptfold will be able to carry out a thorough assessment of your teeth and recommend suitable treatment should you need it.
An introduction to our practice, Coptfold Dental Practice
At Coptfold Dental Practice, we have an experienced team of dentists and dental nurses, led by principal dentist Dr Himesh, who all work together to provide a safe, professional and comfortable environment for all our patients. We are dedicated to providing high-quality dental solutions within many areas of dentistry, including general, cosmetic and restorative dentistry.
What to expect as a new patient at our practice
If you have not visited our practice before, when you contact us, we will advise you to book a new patient appointment with one of our experienced dentists. The purpose of this appointment is for our dentist in Coptfold to obtain both your dental and medical history and discuss your needs and concerns before carrying out a full assessment of your teeth, jaw and gums. Our dentist in Coptfold will take x-rays and photographs to determine the current state of your oral health and also carry out other important checks, such as screening for oral cancer and gum disease.
This appointment will last 30 minutes, and should our dentist identify that you require dental treatment, they will provide you with a bespoke treatment plan that includes all of the necessary information to ensure that you are fully informed before going ahead with the treatment. Once you have had a chance to review the plan, you will be able to book another appointment to begin your dental journey with us.
If you have good oral health and there are no dental issues, we will ask you to come back to our clinic for a routine dental checkup, and this typically will be in 6 to 12 months' time.
In some cases, if our dentist identifies a buildup of plaque or you have raised issues specifically to do with your oral hygiene, you will be referred to our dental hygienist for dental hygiene treatment.
Dental hygiene at Coptfold Dental Practice
At Coptfold Dental Practice, we understand how important dental hygiene is, which is why we recommend our patients have regular hygiene appointments to maintain good oral health. Appointments with our dental hygienist are great in that they can prevent diseases, such as gum disease, and tackle dental issues, such as bad breath. Our dental hygienists are also trained to professionally clean patients' teeth using a process known as scaling and polishing.
---