Are you due a visit to the dentist?
Dentist appointments are very easy to forget about and even easier to miss, but they are also one of the most important things to keep on top of. Is it time for a check-up with your dentist Brentwood?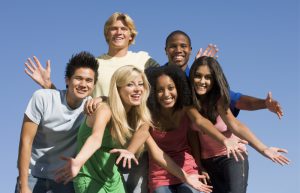 Here at Coptfold Dental, we want to hear about your oral health journey. It's important to us that you're taking care of your mouth and teeth, so we'll always make you a priority!
Keeping on top of your dental hygiene
For most people, a trip to our dentist Brentwood involves making sure that their teeth are clean and well looked after. It's completely natural for plaque and tartar to build up on your teeth as you go through your day-to-day life, but that doesn't mean your gums should have to suffer. Our practitioners will offer extensive assessments and check-ups of your jaw, teeth, gums and bite to ensure that they stay healthy and clean. Brushing and flossing your teeth are both vital to keep them pristine, but a quick trip to our surgery will take care of any escalation of problems that may be happening without you knowing. For both children and adults alike, making your oral hygiene a priority will only benefit you in the future.
Preventing any serious problems
Preventive check-ups will keep you informed of any problems that may be surfacing inside your mouth. Our dentist Brentwood will be able to catch any concerns and highlight them to you, explaining in detail what exactly has caused the issue and what can be done to fix it. You'll get advice unique to you. After a full and in-depth assessment and examination, we'll discuss with you what our plans are and make sure that you're completely on board. Why take the chance of gum disease and dental decay when a quick 30 minute visit to us can keep your mouth working to its fullest ability?
Nervous patients are important to us
We understand that trips to the dentist may be overwhelming. We want to make you as comfortable as possible and relieve any worries you may have. When undergoing procedures at our practice, we offer two forms of sedation for our more nervous patients.
The first kind is called IV sedation. This sedative is injected into you in a safe and controlled manner, relaxing you and allowing some peace of mind for your treatment.
The second kind of sedation is through inhalation. This can be extremely beneficial to those who aren't fond of needles. You remain completely conscious throughout your treatment, which has calming benefits of its own, but breathing in the gas mixture will allow your body and mind to relax while our team gets to work taking care of your teeth and mouth.
Oral cancer screening
Our practice is more than happy to offer oral cancer screenings. There are many reasons that you may develop mouth cancer, including smoking and drug use, but through our extensive assessment and thorough mouth examination we are able to spot any signs that you may be developing cancer or already have it.
---