Coptfold Dental Practice, quality modern dental care
Coptfold Dental Practice has been treating the people of this area for more than five decades. Selfies, videos and social media have come to dominate our lives and as a dentist in Coptfold we have embraced modern technology both in our practice and beyond. To help you in your busy life we have a system where you can send us a selfie or a video which allows us to have a preliminary view of your teeth and mouth. You can use these images to discuss with us what you would like to have done and we can guide you. We will always listen to your fears, concerns and wishes and help you to get the results that you desire. To keep pace with technological advancements our team regularly attends training in the latest techniques and use of equipment, so that we can offer you the best possible care and attention.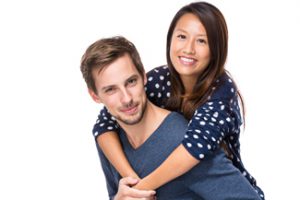 Dental care more than cosmetic
As a responsible and caring dentist in Coptfold our primary aim is to promote preventive dentistry. We want your children to grow into adults who can face the world with the correct oral hygiene and healthy mouth, teeth, jaws and gums. The world is not perfect and general dentistry will always need to provide an array of restorative and corrective treatments and we deliver all of them at our practice.
Our team caring for you
From the time you first arrive at Coptfold Dental Practice you will be greeted by a friendly, welcoming member of our team. Our facilities are modern and designed to create a relaxed and comfortable environment. We want to hear about your anxieties and trepidations so that we can get to know and understand you better and so that we can tailor your treatment around you.
A full range of treatments
In this modern world it is necessary for a dentist in Coptfold to provide patients with dental treatments that match the environment we live in. Our general dentistry provides for oral surgery, crowns and root canal treatment, and we also provide emergency care. Bridges and dentures are part of our treatment range for missing teeth. We are also able to provide you with dental implant procedures for a more permanent solution to a missing tooth or teeth. These procedures can replace one missing tooth or up to four, supported by one implant. It is also possible to replace a full set of teeth with just four supporting implants. Teeth whitening is best carried out by us as we know how various whiteners affect your teeth. If your teeth are not straight we can correct that problem with braces or the latest invisible aligners. Fixing chips in your teeth is now a routine procedure and by using veneers we can restore your smile to one without any chipped teeth. Because part of a dentist's training is to become familiar with the muscles and skeletal structure of the head, neck and shoulders, we are perfectly placed to also offer a range of facial aesthetics treatments. In our safe and sterile consultation rooms we can provide you with anti-wrinkle treatment and dermal fillers to enhance your facial features.
Ready to take your call
Here at Coptfold Dental Practice we are ready to help you achieve a smile that you can be proud of and that you can send to your friends and family around the world. Give us a call and enhance your social media page with an array of beautiful smiles.
---