Coptfold Dentist: we are the dentist in Brentwood you need!
At Coptfold Dentist, we have a range of treatments to suit the whole family. We have been established since 1959 and during that time, our team has developed their knowledge, skills and use of technology to provide patients with great general dentistry, restorative dentistry, cosmetic dentistry and preventive care. We take particular heed when dealing with nervous patients, offering sedation should it be required. We also offer facial aesthetics treatments to complete your look by reducing the appearance of fine lines and wrinkles, complementing your beautiful smile.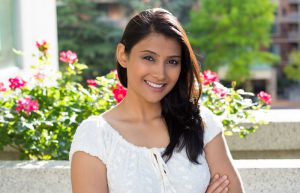 Facial aesthetics
We understand that when we say dentist Brentwood, you think teeth. However, there are many reasons why a dentist Brentwood is well-equipped to deliver facial aesthetics treatments. Dentists are experts in facial anatomy and as such, they are able to inject the face accurately and carefully as required. In fact, dentists are highly experienced in carrying out delicate procedures in sterile conditions, so you can be sure that you are getting excellent care by choosing to come to us to attain a fresher and more youthful appearance for your face.
What we offer
At the practice, our dentist Brentwood has dermal fillers or injections using botulinum toxin type A to reduce the appearance of fine lines and wrinkles. Both treatments are effective in achieving pleasing results and both can be administered in a short amount of time.
Botulinum toxin type A
Instead of having surgery, this injectable solution offers another route to looking and feeling great about your appearance. Frown lines, eyebrows, crow's feet, lines around the mouth may all be treated using these injections. When the solution is injected into the facial muscles, it blocks the nerve impulses and allows the muscles to relax, resulting in a smoother appearance to your skin. The treatment takes just 5 to 10 minutes, so you could come and see us during your lunch break! You will see the best results within 4 to 7 days and you won't need to come back for top-up treatments for approximately 3 months, at which point it is advisable to repeat the treatment to maintain the results.
Dermal fillers
Another option is to have dermal fillers which consist of hyaluronic acid gels that mimic the body's natural production of hyaluronic acid and is what gives skin its plump, smooth appearance, as well as its elasticity. Over time, the body's production of this depletes and so using the hyaluronic acid gels that are made from non-animal sources and are FDA approved, allows you to safely get immediate results within a few minutes' treatment, which will last for 6 to 12 months. They can be used to enhance your lips as well, and they can also be used for facial contouring.
Come and see us!
If you would like to find out about how we can help you to achieve a glowing face – from your skin to your teeth – come and have an initial consultation with us at the surgery and we will be happy to discuss the treatment options that will meet your needs.
---