Dental implants Brentwood: feel complete with Coptfold Dentist
If you have missing teeth, whether it's a single tooth or more, at Coptfold Dentist we want your smile to be complete. Dental implants Brentwood offer a natural looking and highly functional solution to replacing missing teeth, that is second only to having your original teeth. With dental implants, nobody should realise that you don't have a full set of natural teeth and thanks to dental implants Brentwood, you can also rely on them to function like normal teeth, no matter what you decide to do. If you want to chomp on a chewy steak, or crunch into an apple, no amount of munching should loosen your dentition!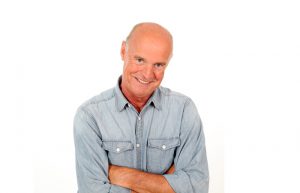 How do dental implants work?
Dental implants Brentwood consist of metal screws that are made of titanium. This is an effective metal to bond with the body's tissues. The screws are attached to the jawbone, where you have missing teeth. They then fuse with the body's tissues so that they shouldn't move at all, no matter what you eat or how much you talk. Attached to the screws will be your replacement teeth, which can be crowns, bridges or dentures, depending on how many teeth you need to replace. The pleasing aesthetic result is a natural-looking smile that functions as normal too, and nobody will realise you don't have a full set of original teeth.
What are the other benefits of choosing implants?
Aside from the fact that implants function like natural teeth and are aesthetically pleasing, there are other important reasons to consider this treatment. When you have gaps in your smile, you are leaving your remaining teeth and gums exposed more to bacteria, which can lead to further oral hygiene problems. By replacing your missing teeth, you are protecting your remaining natural teeth and gums from developing issues. Furthermore, it is easy to maintain your implants by brushing and flossing as usual, and coming to see us for your routine dental check-ups. If you do this conscientiously, your implants could also last you a lifetime and your replacement teeth won't get cavities!
Will it hurt getting implants?
Implants do not involve major surgery. You can have them fitted with local anaesthetic and we are able to support nervous patients. Our professional and knowledgeable team will be happy to discuss any concerns you may have prior to commencing treatment and we will never do anything you aren't comfortable with. We have been established for 50 years, so we are experienced in dealing with nervous patients. Once the screws are fitted, you will be given temporary replacement teeth while the implants bond with your jawbone. After the healing process, which normally takes a few months, we can then give you your permanent replacement teeth.
Find out more
To see if this is the right treatment for you, simply book in for an initial consultation with us here at the practice and we will be happy to examine your mouth thoroughly and advise you on the right way forward for you. You can ask as many questions as you need in order to feel fully informed as well. If implants are offered, why not go for it and make your smile complete?
---