Looking for a team to fit dental implants?5 reasons to choose our dentist at Coptfold Dental
Whether you are looking for a place to get your hair styled or are searching for somewhere to have oral implants fitted, it is important to do your research before booking a consultation.
While many dental surgeries are now able to offer oral implants to their patients, how do you know which surgery will be able to offer you implants that don't cost the earth and won't fail? It's a tricky question!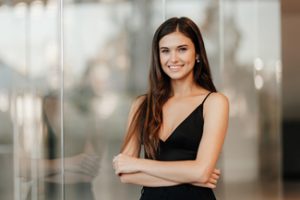 As oral implants are relatively new, few people know what to look for in an implant dentist, and have to rely on hearsay and online reviews. Of course, those are important but what else should an implant dentist be able to offer you?
At Coptfold Dental Practice, our staff headed by Himesh Patel dentist in Copfold has helped hundreds of patients have dental implants fitted successfully. We know the ins and outs of dental implants and can advise you on which type will be most suited to you, based on your unique clinical presentation. Fantastic!
But what can Himesh Patel dentist in Coptfold, offer you that no other implant dentist can? Read on to find out!
Experience
In the world of restorative and cosmetic dentistry, experience is everything and at the time of writing, Himesh Patel dentist in Coptfold has over 10 years of experience with fitting dental implants.
Our team, in general, has a wide scope of all areas related to dentistry but our speciality is oral implants, so we can offer you quality prosthetics at affordable prices. Great stuff!
Qualifications
Many patients have concerns when searching for an implant dentist; can any dentist perform this procedure? What qualifications are needed?
In short, no, a general dentist cannot fit dental implants as it requires extensive additional training due to the surgical aspects.
However, each member of our team is fully qualified to either fit or assist in the fitting of dental implants, with our head of surgery having a masters in implantology. Fantastic!
Patient care
Of course, patient care is at the heart of everything we do at Coptfold Dental Practice and we will always ensure that all of our patients are happy with their care, whether it is cosmetic or general.
If you feel unhappy with the level of care you received from our team, you can easily access our complaints procedure online, and we will endeavour to resolve the issue as soon as we can. Please be aware that due to COVID-19 restrictions, our response time may be delayed.
Reviews
Our reviews speak for themselves!
We have received hundreds of positive reviews from happy patients, which you can find on our website or the internet via independent websites.
Payment options
Of course, we know that the cost of your dream smile is probably a worry and so, we are happy to be able to offer suitable patients 0% interest-free finance through tabeo.
Whether you come to us for dental implants or fillings, this will help you to spread the cost into affordable, monthly payments. Now that's handy!
---