Oral healthcare, it's personal with our dentist!
Modern society has evolved to expect dentistry to be more than a reactive backup service to their regular oral hygiene regime. At Coptfold Dental we recognise and understand the importance of proactive dentistry. Preventive dentistry is fundamentally important to providing the oral healthcare that will help you to retain your teeth and gums in a healthy condition. Everyone is different and therefore requires their own individual oral hygiene plan. Our team has been selected for their overall experience and skills including their personal patient care and attention.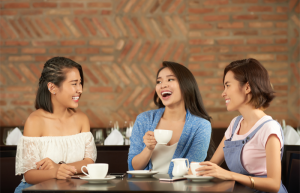 Treatments designed around you
As a modern dentist Brentwood, we have created a range of services that suit our particular patients. We deliver a range of treatments designed to achieve the best functionality possible with the finest cosmetic outcome.
You are not on your own
There is nothing worse than finding yourself in a situation where you have damaged your teeth or you are suffering from excruciating toothache. The sooner you can receive attention the quicker your distress will be relieved. At Coptfold Dental you are not left to your own devices, because a phone call to our surgery will get you an emergency appointment with our dentist Brentwood.
Prevention starts young
If you are a parent we would like to see your child from as young as one year old. Early visits to our surgery gives them the opportunity to experience the dental surgery's environment. Becoming familiar with the surroundings and our warm, friendly staff, all helps to reduce dental anxiety later. When it is finally time for our dentist Brentwood to examine your little one's mouth they should feel relaxed. This first examination is important because it gives us the opportunity to lay the foundation for the longevity of your child's teeth and gums and to identify any problem that may surface later.
Let us guide you!
Cosmetic dentistry is sometimes perceived as vanity, but in fact this branch of dentistry is as serious as restorative dentistry. If you suffer from a dental misalignment, it may lead to more serious complications and tooth loss. Misaligned teeth can inhibit your ability to clean and floss your teeth properly. This can result in food debris being overlooked, resulting in harmful bacteria and plaque which can cause gum disease and tooth decay. Our team has helped many patients to achieve beautiful straight teeth using the latest equipment. Even something as simple as teeth whitening can result in problems, if not performed carefully and safely. We will create a solution specifically for you so that your teeth and gums are not affected in any way. For chips, cracks or discolouration, our team has the experience and knowledge of using veneers to give you the broadest, straightest white smile.
For a complete makeover
We would like to provide you with the benefit of our overall expertise. As dentists we study anatomy which makes our facial aesthetics service the perfect opportunity for you to enjoy some anti-wrinkle and dermal filler treatment. Because of our knowledge and understanding of anatomy you can feel confident that your treatments are being delivered, safely and precisely by a properly trained clinician.
---