What is the importance of visiting a dentist in Brentwood?
Visits throughout childhood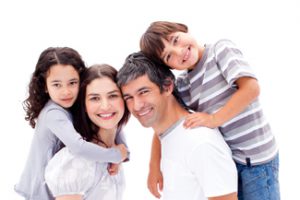 From the age of around 6 months old, our dentist encourages parents and guardians to bring their children to regular dental check-ups. Starting these check-ups from a young age acts as a preventive dentistry method, by enabling dentists to spot early signs of decay and other issues such as possible misalignment. Alongside this preventive care, studies have shown that the attendance of regular appointments throughout childhood considerably reduces, and can almost completely eliminate, the possibility of fears and phobias developing involving the dentist.
Appointments throughout adulthood
Whilst appointments as a child are extremely important and beneficial in the long run, if this is not continued throughout adulthood then dental problems can still occur despite the previous preventive care. Cleaning your teeth at home via brushing, flossing and using interdental brushes is extremely important, combining the at-home care with regular check-ups at the dentist Brentwood helps ensure that your oral health is getting the best care. This combined team effort from both you, the patient, and the dental practice towards your oral health helps reduce the chances of gum disease, as well as plaque and tartar build-up.
Nervous patients
When nerves take hold of a person it can interfere with daily life and encourage them to create reasons to not attend certain events or booking a much needed appointment. Whilst it may feel like no big deal to some, to others it can make them so anxious that they avoid the situation. Our dentist Brentwood understands this and takes extra special care when working with anxious or self-conscious patients. By working together we can come up with a plan to ensure your appointments, whether a regular check-up or a necessary treatment and procedure, run smoothly and as stress free as possible.
The options available for nervous patients can range from two different types of sedation, one injected and one inhaled, through to having certain music playing during the treatment. Our practice is also open to any other reasonable requests a patient might make to relieve their anxiety. Upon joining the practice just make our dental team aware and they will work with you to ensure you are as comfortable and relaxed as possible during each of your visits.
Why choose us?
Our dentist Brentwood understands that in order for your care to be effective we need to work as a team with you, our patient. As a patient we want you to feel relaxed and happy during every step of your journey with us, from regular check-ups to treatments and procedures. Therefore we take time to listen to you, as well as understand what your thoughts and concerns are before deciding what approaches to take with your dental care.
Our friendly, relaxed approach throughout the practice ensures that by providing each of our patients with the best dental service and sharing our knowledge with them on how to care for their teeth and gums at home, we are doing our job at an optimal level.
All patients are advised to seek further advice and information on any treatment mentioned in this article with our dental practice.
---