Why do I need to visit the dentist?
It is more common (than us dental practitioners would like) that patients consider visiting the dentist Brentwood only in times of a dental emergency. Routine dental checkups are considered unnecessary, after all, you're brushing your teeth twice a day so all should be well with your dental health, right?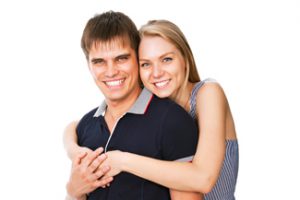 Thinking along these lines puts your oral health at great risk and here's why. It is only a professional and qualified dentist Brentwood that can reliably determine the oral health of a patient. Dental practitioners undergo years of study and training to gain in-depth knowledge about the mouth and the interrelatedness of all its structures as well poor oral health conditions and how to treat them. Only a full physical examination of the mouth by a dentist Brentwood can diagnose a problem or determine complete oral health. At Coptfold Dental, we not only treat poor oral health conditions but place particular importance on preventive dentistry too because this remains the patient's best chance to keep their natural teeth for life.
How dental checkups help you
Saves you money
The cost of an appointment is very little compared to the cost of treating more advanced stages of dental diseases that are the result of treating minor symptoms only as they develop.
Screens for oral diseases
It is easy for patients to miss oral abnormalities because, after all, unlike dental practitioners, patients do not have substantial knowledge of the mouth. Furthermore, they do not have access to specialised tools and equipment dental practitioners use to help them diagnose dental disorders such as oral cancers. Oral cancer is a type of disease that is reputed to be more successfully treatable when diagnosed in its early stages which is why screening for this disease is routine during a dental checkup.
Keeps smiles happy
Healthy teeth and gums are a critical part of a happy, confident smile. Next to daily brushing and flossing at home, deep dental cleanings at the dentist are vital to keep teeth and gums plaque-free and bad breath away. A dental practitioner will also ensure that there are no worrying issues that threaten the lifespan of adult teeth.
Get professional dental advice
The best way to prevent being misled is to seek information from a trusted source, and, for all dental-related matters, there is no one better than a qualified dentist. Educating patients about their oral health and how to protect it is a core part of what we do. We advise on all oral health matters, from the right toothbrush and mouthwash brands to use, to the correct technique with which to brush to which foods make up a tooth-friendly diet.
Looking after your dental health is not a once-off affair but requires consistent oral hygiene practices at home and ongoing care from a reputable dental practitioner. Considering all the functions we rely on the mouth to perform and how much we depend on an attractive smile, it's a no-brainer that dental health is critical for the quality of life and should be a topmost priority. Schedule an appointment at Coptfold Dental and experience for yourself why we are renowned for exceptional, patient-centred, high-quality dental care.
---