How to really look for a dentist
How do you go into a search looking for a dentist in Coptfold? Do you hop into the nearest dental clinic to find quick relief in times of a dental emergency, ask a friend for a referral or, for a better method, start your search well ahead of a dental emergency so that you have the time to make the best choice in finding a dentist in Coptfold who is the right fit for you?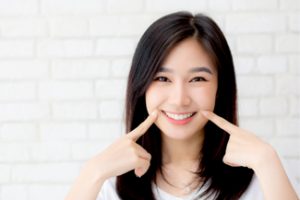 Like most other aspects of wellbeing, when it comes to your dental health, only the best care should be received.
One grave mistake we find many patients make is not factoring in long-term dental care when it comes to oral health and so they end up choosing dental professionals for one-time treatments.
By starting off any search for a dentist in Coptfold with the aim of seeking life-long dental care, we believe a patient stands a better chance of aligning with a dental practitioner who will more than meet their needs. At Coptfold Dental Practice we aim to deliver quality care that goes beyond our patients' expectations, so that they won't want to hesitate in visiting us for repeat care. Looking after one's natural teeth is not a one-time affair, but a life-long responsibility. Wouldn't it be so much better going to a dentist you like and trust?
Must-haves for top of the line dentist
We acknowledge that finding the right quality care one needs is not always easy, as a patient is confronted with an overwhelming number of choices in dental practitioners. Some patients may be more impressed with a welcoming dental setup while others may find a positive chairside manner more reassuring. What is most important, however, is how a patient is made to feel when seeking the care they need. Here are a few considerations it may be useful to factor in.
Find a dental professional who is an active listener
One of the best ways to have a patient feel valued is to actively listen to their needs and wants. Another is to pay attention to addressing their concerns and anxieties and to find suitable treatment options that address these issues.
Find a dental practitioner who believes in patient education
Patients should always leave a dental appointment or treatment feeling positive and empowered and in control over their own oral health. Patients should be educated about their own role in protecting teeth and gums and the best ways to achieve this, without them being made to feel ashamed about past bad behaviours.
Find a dental professional who values you as a person
Some dental professionals forget that they are treating people and not just a condition, so it is always welcome when a dentist takes the time to make a patient feel comfortable. A warm and personable nature will always triumph in winning patient confidence over a cold and clinical one.
Choose Coptfold Dental Practice for our team of sympathetic and competent dentists with the professional knowledge and technical ability to cover a wide array of dental requirements for your oral health. More than this, we also implement a patient-focused approach in what we do to deliver a higher level of patient care experience.
---