Our community dental services
Coptfold Dental has been at the centre of the local community for a long time and as dentists Brentwood, we've been proud to offer a huge range of treatments to our patients with the aim of establishing the very best in dental services.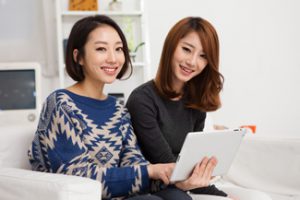 We pride ourselves on providing the highest standards of customer service, because we understand that by treating our patients with the level of respect they deserve, we maximise the effectiveness of the treatment we provide. It is in this environment of mutual respect that we can hope to fully underline the idea that prevention is better than cure, which we have learned is the best way to approach dental care and most healthcare in general.
Check-ups
Lives have become ever more busy and sometimes it can be challenging to attend your regular dental check-ups. We make the most of our time during our 6-monthly check-ups with patients, and see them as an opportunity to detect problems early and nip them in the bud. This allows intervention to be subtle and cheaper than the emergency care that would have to be sorted out at a later date and could be more uncomfortable.
We have continued to increase the capacity of our staff. This is done by having an emphasis on continued professional development, all the way from our secretaries to our principal dentist. This commitment to customer care has given them the time they need to brush up on their skills and attend additional courses.
The role of a family dentist will always inevitably involve a great deal of trust and gaining access to family members who may struggle with communication or be in some way vulnerable due to age or illness. We are very aware of this and engage in safeguarding guidance, as well as fully vetting our staff.
We understand that for nervous patients, attending a dental surgery can be extremely nerve-racking. We have set-up our dentist Brentwood to be informal and welcoming, with an emphasis on a family home environment rather than a clinical or surgical setting.
How we see the role of cosmetic dentistry
We view cosmetic dentistry as an extension of the patient's choice, not an optional extra to be limited, but rather the final finish. In many ways, the cosmetic appearance post dental work is the most obvious and impactful part of a dental procedure.
Faces are important to us too. They are ways we communicate and how we feel about our appearance can alter how we interact with others, having a significant impact on our career and personal relationships. It is difficult for dental work not to alter the appearance in some way. We endeavour to improve the aesthetics of our patients and do not perceive cosmetic procedures as any less critical than clinical ones.
We maintain a number of vacancies in our day bookings in order to facilitate emergency patients. Our dentists Brentwood would be happy to provide emergency care if required, so please get in contact with the clinic as soon as possible and we will find a same day appointment for you. You can do this by phone or email. We also have a contact form on our website. If we are out of hours please call 111 in order to be directed to the appropriate services.
We are currently accepting new patients and have been operating online consultations during the recent disruption. Do get in contact if you are interested in joining our patient list.
---